Guided-Tour Programmes for School Groups
All school tours are given by appointment, in Mandarin or English. The groups are kept small in order to facilitate optimal interaction between student and guide.
Volunteer guides are responsible for the research, preparation, and presentation of their tours. Schools may select its student leaders to be our guides to impart leadership skill and communication skill in their learning journey at Gan Heritage Centre.
General Training Session (Estimating 2 hours)
It introduces students to the culture and history in the Gan Heritage Centre through creative and thematic guided tours to foster an appreciation of the Chinese language and heritage. The tour develops observational and descriptive skills and enable young students to discover connections of how the Gan community contributed to the developments of Singapore in socio-economic aspect and highlights on the living legacy of a persevering philanthropist, the late Mr Gan Eng Seng. The tour also includes production of team project or sketching in the galleries.
Specialised Training Session (Estimating 30 minutes)
It leads a variety of thematic tours for students that provide engaging learning experiences and introductions to the Gan Heritage Centre's collections through lively discussion in the galleries.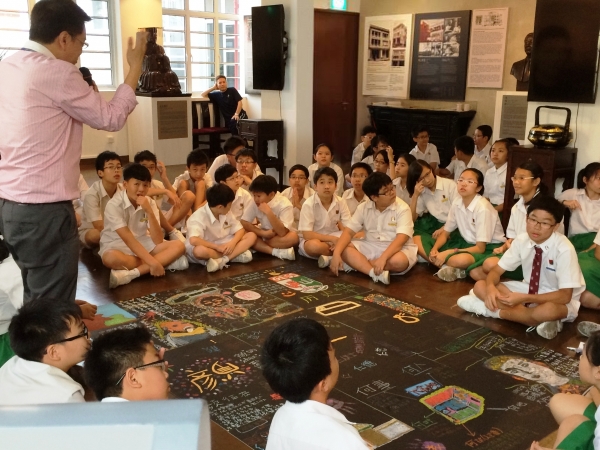 For more details, please refer to the link below.
Learning Journeys > LJ Programmes > Arts, Culture& Community > Gan Heritage Centre